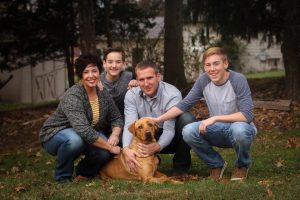 Tiffany Swigert – Executive Director tiffanyswigert@coshoctoncounty.net
Brenda Stamper – Executive Assistant brendastamper@coshoctoncounty.net
Brenda moved to Coshocton, Ohio from Grand Rapids, Minnesota in 2011 with her husband Trevis Stamper together they have 6 wonderful children, 1 daughter-in-law, 1 son-in-law, and 1 granddaughter so far. Brenda started with the CPA in March 2018 and has enjoyed meeting and getting involved with our beautiful city and all of the people that make it a great place to live. When she is not at our office, she enjoys family time and traveling the world. Most days you might find her quilting at her home or enjoying the outdoors with her family.
CPA Board Members:
Stacey Shriver-Three Rivers Therapy and Premier Fitness, Paul Prater-AEP Ohio, Todd Brown-Peoples Bank, Mary Ellen Given-Roscoe Village, Doug Speicher-Edward Jones (Financial Advisor), and Greg Waters-WenMar Farms
We are gratetful to have a diverse board with an immense amout of knowlege and phenomal leadership. We could not do what we do in our community with out them.